I can't help but refer to Barb Smith, founder at Courtside Leadership and Find My Team, endearingly as Coach Smith. When she contacted me about contributing a blog discussing the value of investing in great assistants, I considered my own career trajectory from beginning as a marketing assistant to my current role.
After reading and researching numerous articles, blogs and research studies, my consensus—it doesn't matter, court, field, track, rink, boardroom, home office or other—good managers, manage and great managers and leaders delegate to a great assistant. What does this mean? Simply, great managers and leaders understand and utilize the support a great assistant provides. Although the tasks may vary by industry, the role of an assistant remains vital within each.
Depending on the industry, work environment, or stage of your career, you may already have an assistant. If you have an assistant, be sure to tap into the role their strengths bring. If you don't have an assistant, you may want to hire one based on strengths that support elevating you to the next level. Here's how…
Consider hiring an assistant as an investment in yourself and your productivity. It may feel risky but the return on investment can be substantial. According to Nicole Abramson in the 33vincent.com, May 10, 2021, blog "How Can an Executive Assistant Add Value to My Organization?", following are four of the top ways that a great assistant can add value to your career, business or organization. Note: although the article addresses Executive Assistants, I feel there are many skills addressed below that translate to most any work environment.
A Great Assistant Adds Return on Investment through:
Increase Productivity
High performers realize one key component of success is the ability to prioritize daily schedules and time to get more done in a day. The typical responsibilities of an assistant in 2022, include calendar and scheduling management, along with coordinating travel arrangements and event planning. An assistant will keep your schedule and allow you to operate at maximum productivity.
In addition to keeping your calendar and scheduling, an assistant can handle other task-driven assignments, allowing you to free your mind from distractions that prevent you from focusing on the strategic, bigger picture. Being adept at taking on a range of tasks, a great assistant adds value by freeing up large blocks of your time and the team they support.
A great assistant will bring knowledge of the latest technology, apps and social media trends that can help streamline your workflow and increase overall productivity and efficiency. Meetings actually stay on-topic and yield results, and calendars evolve from being simple scheduling tools to productivity boosting launchpads!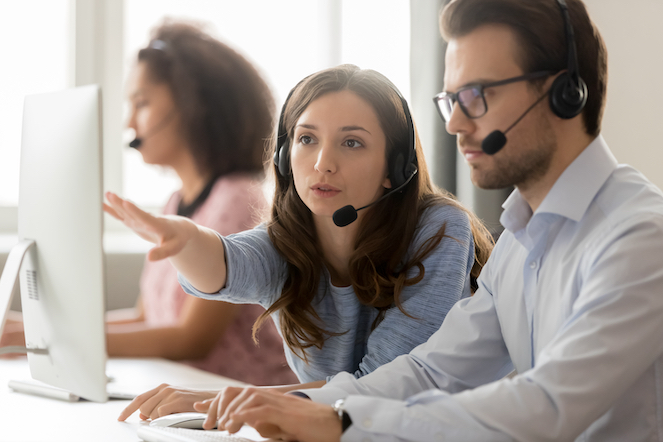 Increase Collaboration
In today's fast-paced work environment, meeting goals and deadlines can sometimes be challenging when you and members of your team all seem to be going in different directions. Keeping teams working in collaboration, even when some are working remotely is critical to success. A study by Queens University found that 75% of employers rate teamwork and collaboration as "very important." But as important as collaboration is, many people find it to be one of the most challenging aspects of modern work.
An experienced assistant will increase the collaboration in your remote workflow.  They also offer excellent coordination, organizational and communication skills across multiple levels and parties.  Partner with your assistant in a professional way that keeps you informed and moving forward.  Treat your assistant as a liaison and trust their skill set in collaborating and connecting people.
Provide Solutions
As the proverb goes, "Necessity is the mother of invention." Your assistant knows the in's and out's of the day-to-day tasks, projects and people, as well as the challenges of the environment. They are uniquely positioned to know what needs attention and can offer solutions to resolve identified issues. Your assistant is your strategic partner and can help elevate you and your productivity by proactively looking for ways to make improvements throughout the entire organization.
Experienced assistants may have dealt with similar situations while assisting others and know the exact solution up-front. In short, they provide invaluable solutions to some of the biggest hurdles and keep an organization moving forward.
Support Growth
Keeping you and your organization moving forward is great but in order to continue, your business needs to grow. Assistants understand they are oftentimes the communication backbone that helps drive growth. They work aligning people and projects to keep everyone toward the same goals, and ultimately achieve them more quickly.
Running efficiently with the support of an assistant can help you focus on even more growth. In today's digital climate, you may find you can grow more quickly bringing on talent that is located all over the country. Often this ends up leading to a stronger team that works remotely.
If you work remotely, hiring a remote assistant can be your secret weapon in collaborating, communicating and engaging with other team members as well as with clients and prospects. They help you elevate your professionalism and support your continued success.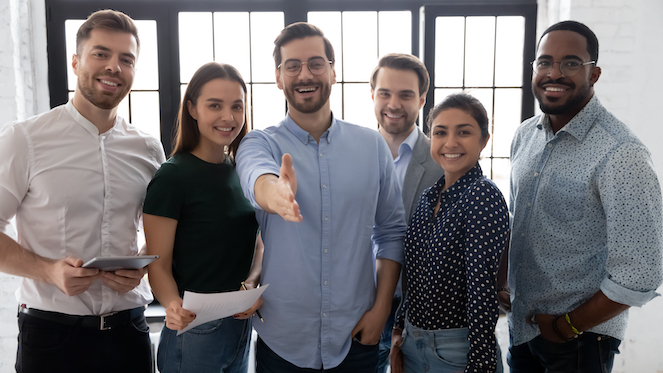 Stephanie Klemperer outlines similar benefits a great assistant brings to a small business, in her blog, "Small Company? 4 Ways Executive Assistants Can Add Value."[1]
"Many small business owners may be hesitant to invest in administrative staff because they still view their work as secretarial," says Tessa Ganassi, Managing Director of The Execu|Search Group's Office Support & Human Resources divisions. "However, the role of an executive assistant has evolved over the years, and today, they do so much more than just answer phones and file paperwork. The top administrative professionals can handle a broad scope of responsibilities and contribute to complex projects; all while ensuring operations run efficiently and keeping costs to a minimum."
Klemperer adds the below additional food for thought when considering the pro's and con's of investing in an assistant.
They offer an extra level of customer service – In a small office, having someone greet you, confirm your meeting and offer a beverage is a great way to establish a strong first impression. A dedicated individual greeting clients can help make them feel valued and welcomed. "Administrative professionals may remember small details that make a big impression," says Tessa. "For instance, they might know whether a client prefers coffee or tea and be prepared to have it ready upon arrival. They make every visitor feel like they are in good hands."
They expand productivity – Today there are software and apps that can help managers and business leaders perform administrative tasks. The smart business decision is to invest in an experienced assistant to field day-to-day customer service, including handling phone lines, scheduling meetings and making travel arrangements. Assistants free-up managers' and business leaders' time to focus on bigger projects that impact the bottom-line.
They take on special projects + initiatives – "Tag, you're it." In smaller companies, it can sometimes be challenging to decide who should take-on certain projects that may not fall under anyone's specific department or job description. "Today, admins can be considered a jack of all trades," Tessa says. "For example, vendor negotiation is just one thing they can handle. Rather than running to a corner store to buy office supplies, they develop relationships with vendors and negotiate contracts. This is something that can save the company a substantial amount of money in the long run." At smaller companies, it's also common for the assistant to manage company benefits, oversee internship programs and assist with hiring.
They can build company culture – In my last February blog, "Tips for Employing and Retaining Generation Z," I touched upon the importance of cultivating a strong company culture. A strong company culture can increase team engagement and reduce costly turnover, especially with Gen Z, who have been entering the workforce since 2019. An assistant can help make a positive impact with company culture. From organizing holiday parties and birthday parties to setting up employee appreciation and training initiatives, they can help make the company a better place to work.
The following tasks list just a few of the skills an experienced assistant brings:
Scheduling and Calendar Management
Email Management
Sending Gifts
Planning & Executing Meetings
Travel Coordination
Event Planning
Project Management
Office Management
Creating Expense Reports
Handling Communications
Indeed.com Top Skills for Seasoned Assistants:
Knowing All the Best-Kept Secrets
Impeccable Organization
Ruthless Prioritization
Calm Under Pressure
Expert Level Communication (and a Penchant for Real Talk)
Dogged Resourcefulness
Tech Prowess
Having an assistant can help managers and leaders feel more in control of their daily tasks, which helps lead to a better work-life balance, the way a great assistant adds value is truly invaluable. I stated at the beginning of this blog that a great assistant's role can vary depending on the stage of your career. My career trajectory has changed dramatically. Today I find having partnered with my assistant now for three years, she can anticipate my work and personal needs and often runs defense for me. She helps make my life much easier. That's the value of investing in an assistant.
Sources:
[1] The execu|Search, "Small Company? 4 Ways Executive Assistants Can Add Value," – https://blog.execu-search.com/employer-insight/small-company-4-ways-executive-assistants-can-add-value/
33 Vincent, "How Can an Executive Assistant Add Value to my Organization?" – https://www.33vincent.com/blog/how-can-an-executive-assistant-add-value-to-my-organization
Office Dynamics International, "Qualities Of A Great Assistant," – https://officedynamics.com/qualities-of-a-great-assistant/
Great Assistants, Hiring, Management, teams