About Barb Smith
Going beyond the talent to inspire peak performance.
Barb Smith is a former Division I college athlete, Division I college basketball coach, motivational speaker, author, entrepreneur, and advocate for all levels of leadership. Having both played and coached at the college level, Barb knows that sports go beyond winning and losing.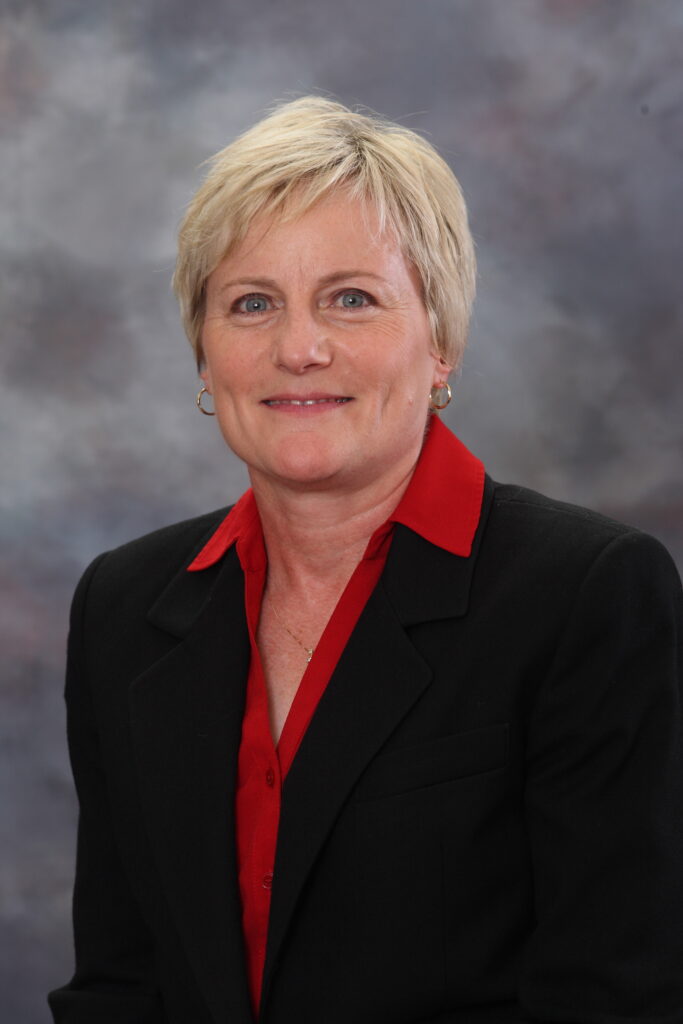 Having experienced the highs and lows and twists and turns both in sport and in life, Barb has learned the meaning of resilience. Her story is one of extreme highs, like winning conference games and back-to-back NCAA tournament appearances, but also extreme lows, like not winning games or losing a player to spinal meningitis. Barb has shared these stories and others as she speaks on organizational principles and team-building skills. She has presented to numerous Fortune 500 corporations, including State Farm, Marathon Oil, and Qualcomm.
"What we learn from participating in teams has a direct relationship to how we will engage in life outside of sports."

Barb Smith
Barb is the Founder of Courtside Leadership, a company that has been in existence since 2012. Courtside Leadership is an organization that promotes leadership, teamwork, and team dynamics. She has authored a book entitled, Beyond the Talent: Profile of a Winning Team, which details some of her research in building successful teams. In this book, she lays out key characteristics that exist on high-performing championship teams. Though written through the experience of sports, the key characteristics accompany all high-functioning, successful teams, including business teams.
Most recently, Barb has founded Find My Team, LLC, a startup company that partners with aspiring female student-athletes, parents, and coaches and empowers them with the knowledge necessary to make the college athletic recruiting process a positive, proactive, and successful experience. Launching soon, the Find My Team platform is a unique and different approach that allows users to master the recruiting process.
Barb majored in Health Education at The Ohio State University and earned her MBA in Organizational Behavior at Iona College in New York. Professionally coaching for thirty years at the Division I level, Barb coached at Iona College, University of Colorado, San Diego State University, University of California – Berkeley, University of Minnesota, Saint Louis University, and Illinois State University. She has been a head coach, associate head coach, recruiting coordinator, and assistant coach. Many accolades, championships, firsts, and records came with the collective group of universities she's worked at, including conference titles, conference tournament championships, multiple NCAA Sweet Sixteen and Elite Eight appearances, sell-out crowds, top recruiting classes, top academic standings, and record-breaking attendance figures.
When not working, Barb enjoys family, nature, birding, cycling, traveling, attending sporting events, and playing with her two rescued greyhounds.
How Barb Can Inspire Your Organization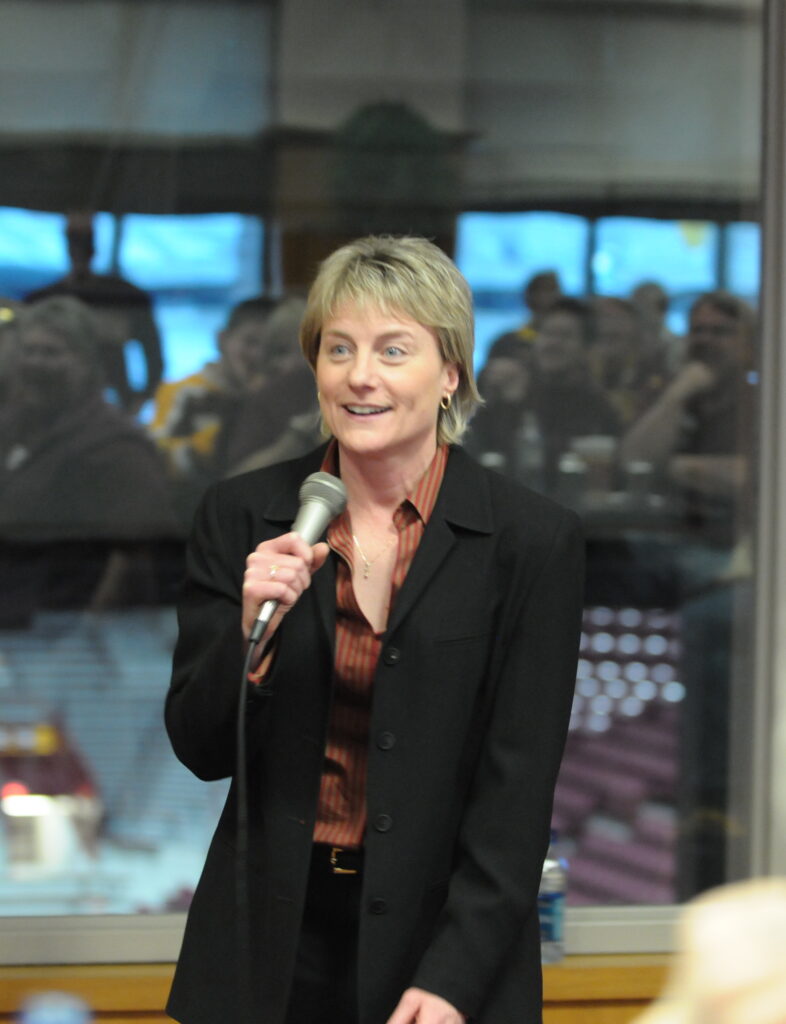 Speaking
Barb is a guest speaker for teams of all ages, corporations, businesses, parent groups, leadership, and sports camps.
Participants will leave inspired!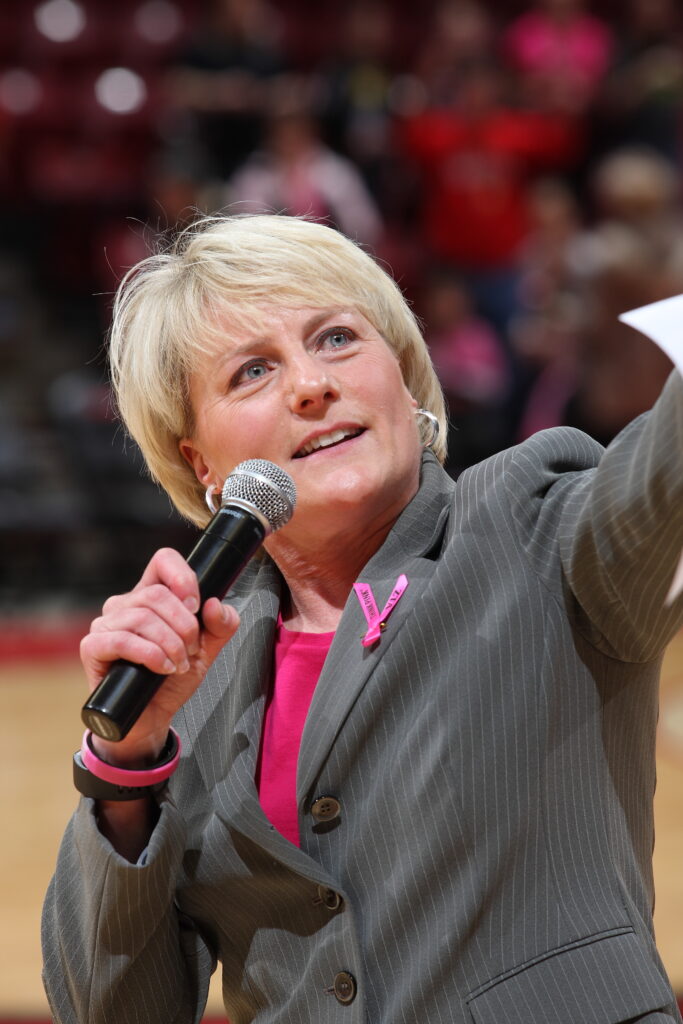 Consulting
Organizations and departments looking for guidance on core programs, Barb can help design powerful frameworks.
Organizations will achieve more effective outcomes!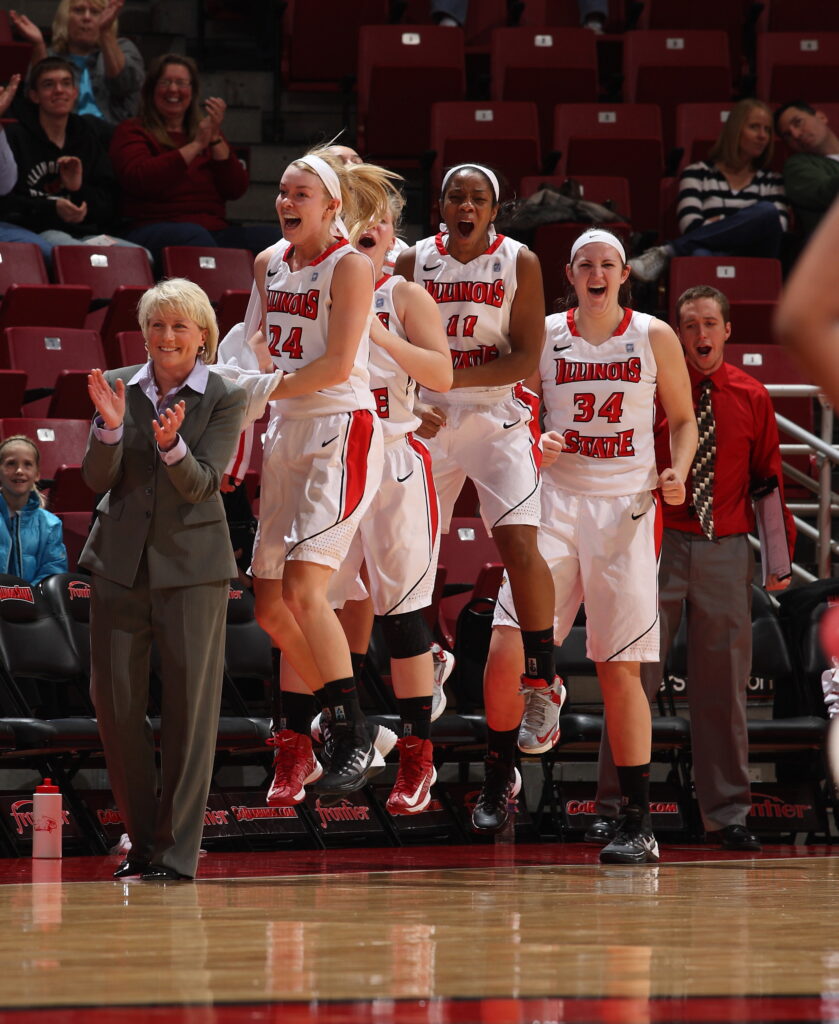 Team Building
Barb is also available for team building events or for targeted groups.
Teams will emerge energized and focused!