Courtside Leadership's mission is to empower people, teams, and organizations to perform at peak levels. With that in mind, I recently had the opportunity to speak with a group of women who are not only performing at peak levels, but also making a huge difference in the wake of a horrific tragedy in George Floyd's death in Minneapolis, Minnesota.
The Beginning
When tragedy strikes, needs become apparent and it takes champions to initiate action. In only a few days after the tragedy, and led by co-founder O'nika Nicole Craven, the Minnesota-based O'nika's Angels came into existence.
The local neighborhood had erupted with unrest and violence causing grocery stores, Target and other buildings and businesses to be destroyed.
With heavy hearts and solution-based thinking by O'nika and her team, the mission was determined and immediate actionable steps had begun to help the struggling community in Minneapolis.
Furthermore, they embraced the community and responded and with hard work and determination to deliver on their vision "to fulfill the hearts, minds and bodies of the people in the community."
They immediately delivered food, resources, love, encouragement and support to the families and businesses in the area to help the community begin to get back on its feet. And though most recovery efforts would take a very long time to complete, O'nika's Angels initiated a path toward healing.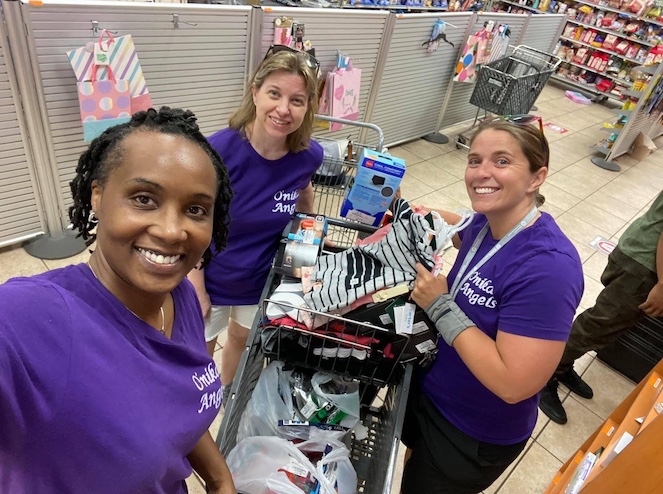 Growth of the Company
Since those initial days, Onika's Angels has expended over 3,000 hours planning, traveling, meeting, shopping and delivering goods to families and individuals. They have also invested over $3,500 in personal funds and assisted close to 5,000 families and individuals in five states.
Their most recent victory was acquiring 501(c)3 status, recognized last June, 2021. Also achieved in the last year and a half has been the ability to serve every ethnic group, color, age, nationality, sex, sexual orientation, religion and social economic status. Onika's Angels is an equal opportunity, non profit organization.
It takes great leadership to start a company and turn it into a success story in such a short period of time. It begins with purpose. The O'nika's Angels team exemplifies that purpose in the work they do.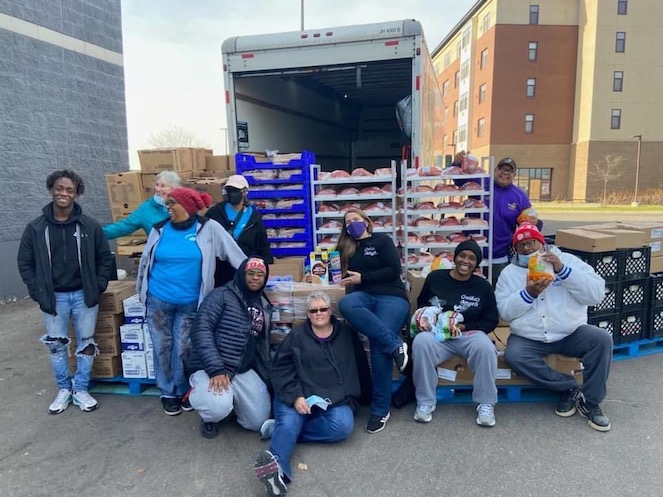 The Team
When I had the opportunity to speak with this group, and learn of their story, what became very apparent was their ability to work as a team. And this teamwork they demonstrated, through the good times and the challenging times, has remained steadfast and strong since their inception.
Team members include hardworking, unselfish, dedicated volunteers who are mothers, health-care workers, social workers, educators, retailers, coaches, mental health professionals, and lawyers. Their names are O'nika Nicole Craven, Nikki Aug, Sarah Healy, Angela Linder, Shron Lovely Flowers, and Vija Brookshire.
If you would like to learn how you can become more involved, contact Onika's Angels on their website.
The Interview
Watch the full conversation to appreciate the story of these amazing women, who demonstrate daily why teamwork matters when there is a need to perform at high levels.
Above all, I hope their story inspires you to seek out, and actively participate in, causes you are passionate about.
Leadership, Purpose, Teamwork, Volunteerism